School librarians are depressingly underused, argues Sally Dring. Many teachers would be amazed at how much support they can give them and their students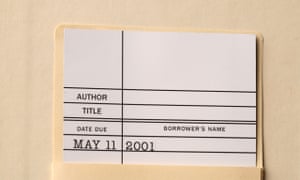 When talking about teaching and learning, most people don't immediately think of librarians. But in a school where the librarian or learning resource centre manager is valued and properly made use of, we can teach important skills.
Librarians are in the privileged position of being able to work with teachers across all subjects and students of all ages, observing the inner workings of a school from a slight distance.
One thing I've noticed is that the belief that students are adept at using the latest technology to find the information they need is simply not true. Students turn up in the library with the ubiquitous task of researching a topic and they don't know where to start. Usually they head to Google, which takes them straight to Wikipedia (it's top of the list so it doesn't take much effort). Wikipedia is handy if you know how to use it properly, but many students need this explaining to them. Should they choose to go to university, a Wikipedia footnote will not be acceptable.
A librarian's area of expertise is in information management and we try to make the process of finding information easier for our students and staff by providing relevant, reliable resources to support the areas they are studying or teaching. We teach information literacy – finding, assessing, evaluating, using and referencing information. We can also share this knowledge with teachers if it's needed, especially since some find learning how to use new technology, or keeping up with the latest programmes and websites, very difficult.
Teachers are busy enough as it is and often don't have the time to critically assess all the sources of information out there. If you're struglling with this – or need help with research – it's a good opportunity to make use of your friendly school librarian, who is usually more than happy to help out. It's part of our job.
Librarians can help students to formulate assess and evaluate what they've found and, importantly, use information in a way that hones their note-taking skills, avoiding plagiarism. Librarians can teach your students to be better, more independent researchers.
Most school libraries will have their own management system, including a catalogue that students and staff can access. This will probably include details of online databases, magazine articles and recommended websites, as well as books. What better place for students to start their research? If the teachers start using and valuing the librarian in their school, the students will do the same and view them as more than someone to help with the photocopying or chase them for an overdue book.
Encouraging literacy across the curriculum is something that comes naturally to the school librarian, whose job revolves around literacy of all kinds, a fact that can be overlooked. We spend our time finding the right book for the right child and each student is individual in their needs and taste. I have been lucky to obtain the role of literacy co-ordinator in my school. The role sits naturally alongside that of the school librarian, working with all the different subject departments with a unique overview of the school.
Librarians also share teachers' frustration at each new change to the curriculum – we'll have to get some new books and find some different databases. We'll probably have subscribed to several databases with reliable, curriculum-based information that is perfect for students. It's at times like this that it would be great if teachers work with us and share the burden of selecting and providing new resources. We could help you build up a list of websites that are suitable, and can guide students on the skills they need to find information independently.
As it is not a statutory requirement for a school to have a library (although, interestingly, it is for a prison) so there are no set models or pay scales for school libraries, librarians or the status they hold within a school. I am fortunate in having the support of senior management and holding an assistant subject leader position, which helps to give me more clout. But many school librarians are seen purely as minders of a spare IT suite or as date label stampers. They are enormously, depressingly, frustratingly underused.

So don't forget to seek out your school librarian. You will be amazed at how much support they can give you and how much time they can save you. And they really do want to be taken notice of.
Sally Dring is learning resources manager, literacy and numeracy co-ordinator atRipon Grammar School. She is chair of the School Library Association, Yorkshire and Humberside branch, and School Library Association elected board member.
Courtesy:
https://www.theguardian.com/teacher-network/teacherblog/2014/sep/18/school-librarian-literacy-support-teacher-students