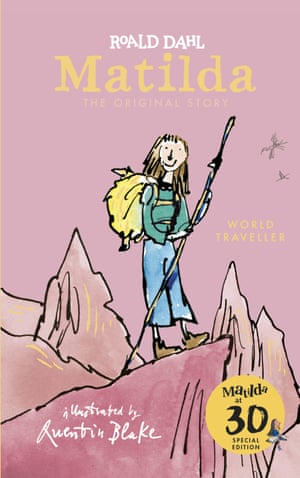 Photograph: Penguin Random House
Roald Dahl was one of my favorite authors whenever I stepped into a library or bookshop as a child. And I still find myself swerve towards shelves that showcase his books. Thus, when I read that to mark the 30th anniversary of the first publication of the book Matilda, three sketches drawn by original illustrator and old friend of Roald Dahl, Quentin Blake, will appear next month on the covers of special collectors' editions, showing Matilda, a 30 year old woman as an astrophysicist, a world traveler and as chief executive of the British Library. The collection will be released by Penguin on October 4, 2018.
Matilda was first published on October 1st 1988. It was the last major book published in Roald Dahl's lifetime is one of his bestselling stories around the world – with 17 million copies in circulation.
Matilda was the prototypical young rebel, a girl ahead of her times. She broke all rules about how little girls should be in children's literature. When girls were shown as dimpled, rosy cheeked with golden curls, she stood out as a modern spirited girl. She stood up to bullies twice her size without fear. She was tackled prejudices and discrimination, no matter what the consequences. She stood up to her nemesis, the horrible headmistress  Miss Trunchbull who made the grave mistake of underestimating her prowess. In turn she empowers and instills strength not only in her friends but also her timid and shy teacher Miss Honey.
Matilda's story reveals the need to stand up for what you believe is right. It does not matter what size or strength you possess, its the courage to stand up to big bullies that matters. And when you do that you can change your circumstances and steer the course of your life as you want, and even rewrite your story as you desire. But for that you too need to stand up and face your bullies- it can be a fear, a situation or even a person.
From the article:
In his foreword to the new editions, Blake, 85, reveals he enjoyed imagining what Matilda might be doing now she has grown up. "Since, as a small child, Matilda was gifted in several ways, it wasn't very difficult. I imagined that for each version of our grown-up Matilda one of her extraordinary talents and achievements would have come to the fore and shown her a role in life," he writes.
"I am sure that someone who had read so many books when she was small could easily have become chief executive of the British Library, or someone exceptionally gifted at mental arithmetic would be perfectly at home in astrophysics. And if you have been to so many countries in books, what could be more natural than to go and see them yourself?"
Blake describes illustrating Matilda as a wonderful experience. "It has been very special to revisit her all these years later and marvel at the woman she would have become."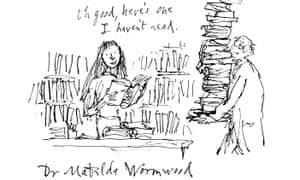 Given the sales of Matilda as compared to other books by Roald Dahl, is higher, the question surfaces what is it that draws readers of all ages and gender to enjoy it irrespective that the main character is a girl. If we delve into children's literature we will not find many strong female characters that have been equally enjoyed by boys as well. Be it Carolyn Keene's Nancy Drew Series, The Babysitter's Club, Amelia Jane series and so on. These had few takers and were solely popular among girls. Children's fiction is still vastly classified as for boys and girls. We have some brilliant fantasy series like Inkheart by Cornelia Funke  or Molly Moon series by Georgia Byng, but since the main protagonist is a girl I do not find boys reading then with as much interest as the girls. But magic of Matilda draws both boys and girls.
Children's literature still makes erroneous decisions in publishing books which continue to have boys/ males as lead because publishers wrongly think boys don't like to read books about heroines. This faulty ideology makes Matilda appear all the more appealing and relevant. Matilda catches us by surprise when even boys seem to enjoy and laugh with her because its a rare sight to see. But we shouldn't be because times haven't quite changed even tough we pretend to think and behave so.
From the article:
Carmen McCullough, Roald Dahl editor at Matilda's publisher, Puffin, believes this reflects a wider trend in children's fiction: "We've seen a real movement towards more feminist publishing recently. Parents are more keen than ever to present aspirational female characters to their young children – boys and girls – and that is what's helping Matilda stand out, because she's a wonderful example. She has such belief in herself and is every bit as relevant and inspirational to children and adults today as she was 30 years ago."
Children's laureate Lauren Child agrees part of Matilda's enduring universal appeal is that Dahl chose to write about a spirited little girl. "Like Jo in Little Women and Pippi Longstocking, Matilda is an incredibly modern character. You can relate to her. She's not a sap, she's not a goody two-shoes, she doesn't take everything sitting down, she fights back. She's for justice."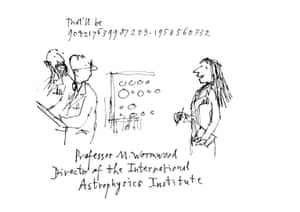 Child, the author and illustrator of the Charlie and Lola picture books, believes Matilda would have become an inventor. "I think she would be a very creative person at 30. The way she thinks is interesting. She thinks in a sideways way, a way that's out of a box. She's not confined. But the thing that you feel most about her is that she could be anything. I think that's the message of the book: You can't beat someone down if they're interested in the world and they have a good heart."
Matilda is the epitome of the modern day woman. With her brains and abilities she can be whoever she wishes to be. She is not restricted in her achievement and is not dogged down by the expectations of the society. She is her own person and follows only her own dictates. She stands for qualities that we should encourage and teach our little girls to embody rather than preening and grooming themselves to be later carried around by their husbands as trophies. Girls at a young age should be taught to aim high and to believe in their strength to open their wings and conquer all horizons. They should not waiting in the wings for their opportunities rather create one for themselves.
Never on the sidelines, but always on your own path.